ASA Represented Well at Canada Soccer's first ever Children's License Course!
Club Coaches Alex Newby, Ian Knight, Rick Erickson, and Johnny Birkic all took part in this exciting new initiative!
The players in the Abbotsford Soccer Association are in great hands with this kind of leadership!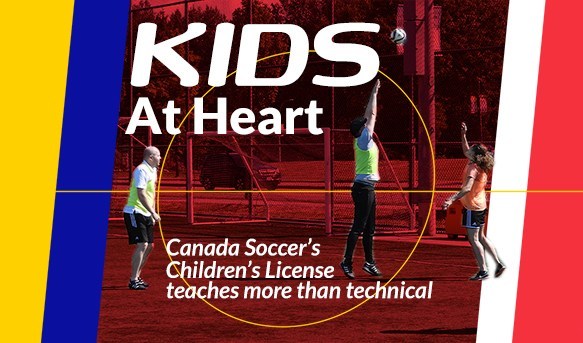 From BC Soccer's Website:
An enthusiastic group of coaches and technical leaders completed an intensive week at Fortius Health and Fitness in Burnaby, as part of the first ever Children's License Course. Led by Canada Soccer's Master educator Jim Loughlin, the course delved into multiple aspects of childhood learning and development aimed at creating age appropriate training environments.

BC Soccer's Manager of Coaching Development Rob Csabai was thrilled to not only host the first Children's License course in BC, but also have such great turnout:

"Ultimately we want to develop competent transformational leaders in the game particularly for young soccer players under the age of 12. Multiple organizations were represented amongst the 27 candidates. This workshop is also a great kickstart for those organizations who are interested in applying for the National Youth Club License, as one of the criteria is for Technical Leads to hold a valid Children's License certification by 2021"

The course began with a weekend phase, followed by 5 full days in both in the classroom and on the field with an additional 2 days of follow up scheduled October 19th and 20th.
BC Soccer Development Officer Paul Turner found the content to be very useful to coaches of younger players: "Helping children take ownership of the problem-solving process by creating challenges within an enjoyable environment, will ultimately help provide a more positive learning experience."

As valuable as Children's License will be for coaches, the benefits may be even greater for club technical directors, who are responsible for helping volunteer coaches with varying degrees of experience, better understand the needs of younger age groups.

Abbotsford Soccer's Technical Director Ian Knight says although intensive, he looks forward to sharing his experiences with the entire club.

The Children's License is a real departure from previous courses I have attended. The emphasis on the "How" along with the "What" was really thought-provoking and enjoyable at the same time. The amount of research and informed evidence which is presented throughout the course has given a lot of the attendees some real food for thought, as to how things are done and organized currently, against how they could be done, as it relates to children's development and sport/soccer experience."

BC Soccer would like to thank all the staff and all participants for their dedication to the game, and also to Canada Soccer for hosting the first Children's LIcense Course in British Columbia.